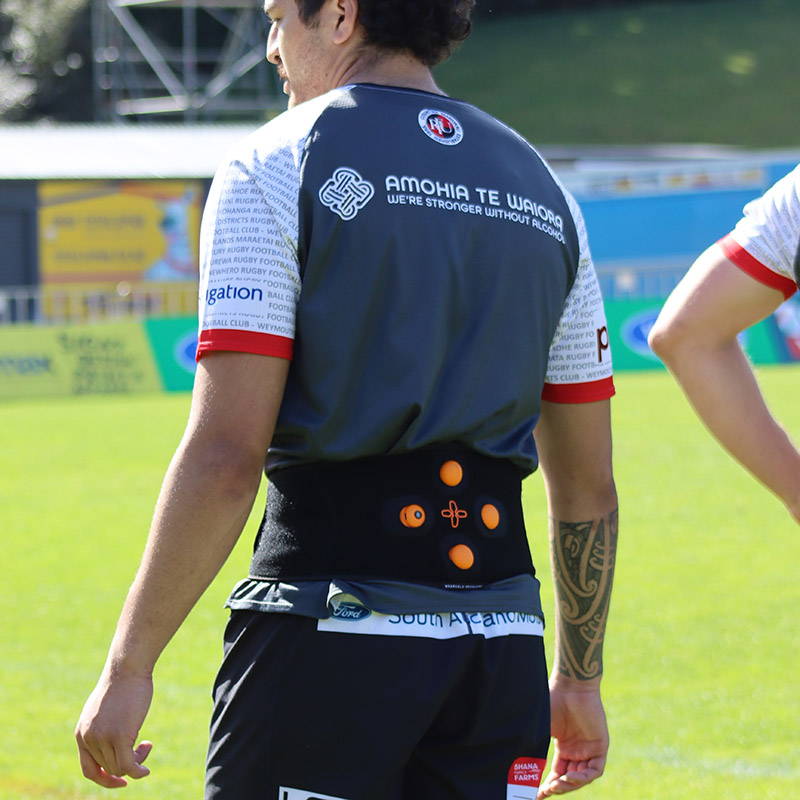 Steelers call up Myovolt advantage for 23 season.

A new partnership to power-up muscle recovery for Counties Manukau rugby.

Steelers call up Myovolt advantage for 23 season.

A new partnership to power-up muscle recovery for Counties Manukau rugby.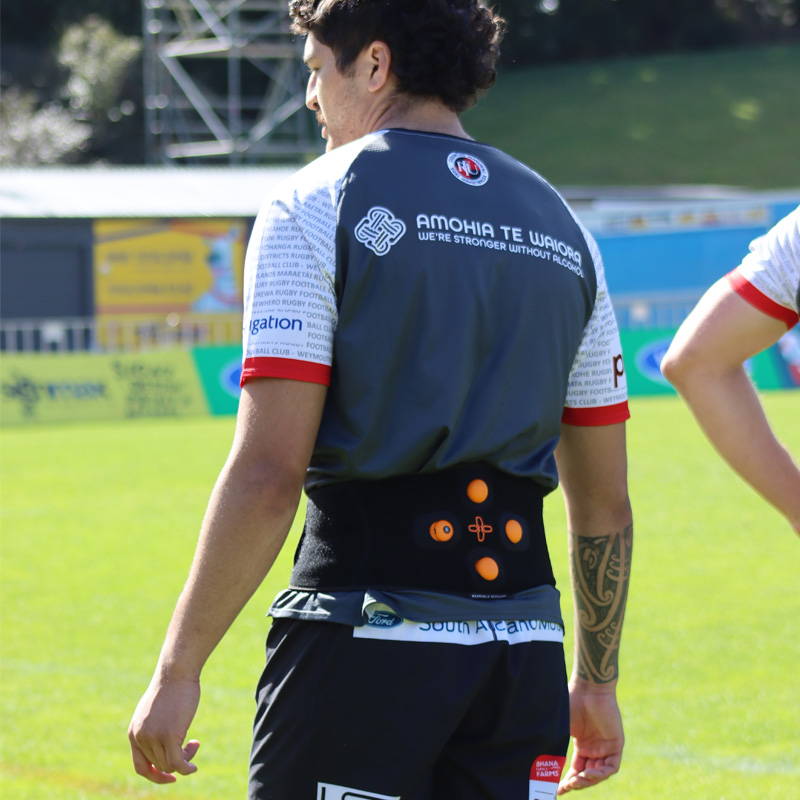 We are thrilled to announce a new partnership with one of New Zealand's top rugby teams the Counties Manukau Steelers. The collaboration with Myovolt aims to give the Steelers a competitive edge for the 2023 National Provincial Championship, helping to keep the team in peak playing condition.
The Steelers Head of Strength & Conditioning, Jed Knox, welcomes the exciting technology into the training environment at Counties Manukau.
"For us, we talk a lot about an athlete's best ability is their availability to perform. Being healthy and available to practice their craft has a big impact on performance and we are always looking at new ways of reducing injury risk and increasing the availability of our athletes."
For the Counties Manukau Rugby team, Myovolt offers an effective and accessible rehab solution that can be used for treatment on-demand. This includes warming up muscles pre-training and being able to recover effectively in any environment whether that's the gym, a hotel room, or on the team bus, Myovolt ensures that athletes can optimize their recovery process in a time efficient way.
Myovolt Co-Founder Steve Leftly is equally excited about the partnership with the Steelers.
"We're excited to be partnering with Counties Manukau this season. We love to work closely with elite players, team performance experts and physios to enhance muscle rehab and recovery. Myovolt is perfect for providing the men's and women's teams with a convenient way to get physio-level recovery treatment."
Myovolt's wearable physiotherapy technology will be used in all areas of training including pre-game routines as well as recovery and rehab sessions for the Steelers men's, Energy Heat women's and other academy teams.
Counties Manukau is also a strong community rugby club with numerous amateur teams at a senior and junior level. The adoption of Myovolt technology by professional players offers an opportunity to showcase it's benefits to a wider population within the club. This partnership represents not only an investment in elite athletes but also in community health and wellbeing.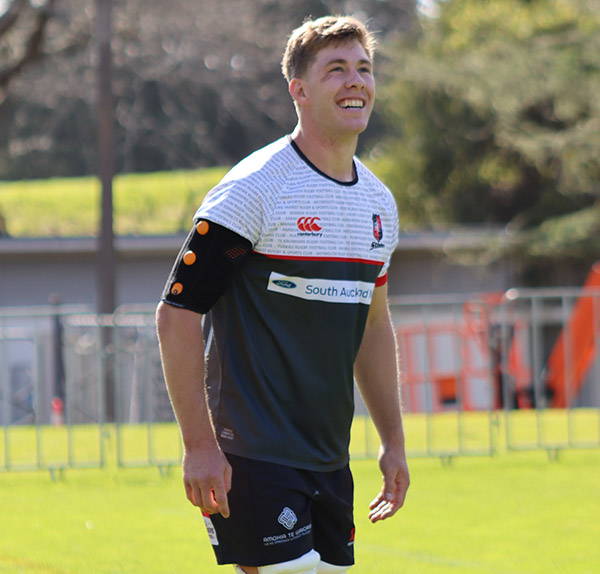 We look forward to an exciting journey with the Steelers, powering their performance while bringing physio-level recovery tech into the hands of more players across all levels of the sport.
Why more rehab support is needed for the World's toughest sport.
Rugby is recognised as one of the most physically demanding sports in the world requiring power, speed, agility and endurance. The intensive nature of the game, with it's high impact forces and repetitive movements puts players at significant risk of injuries that require time off the field. The contact aspect of the sport during tackling is the most problematic area of the game for all players.
While there have been many studies highlighting the nature and prevalence of injuries in elite level rugby, this group is a small proportion of the rugby playing population. With around 8.5 million people playing the game worldwide, the amateur levels of the sport provide a broader picture but there has been relatively little information about injury rates to date.
In 2020 a large-scale study [ 1 ] in New Zealand analysed the records of rugby injury claims lodged with ACC (Accident Compensation Corporation). The study analysed 636,000 claims made over a thirteen-year period between 2005 and 2017 across all levels and age groups. This averages to around 50,000 injury claims per year and with an annual rugby playing population of approximately 140,000 people, the chance that a player will sustain an injury that requires a compensation claim is one in three.
Although claims by junior and youth players were included in the figures, the study found that injury rates below the age of 13 are relatively low but start to rise rapidly during the teenage years when the level of physical contact increases. The rate of injury is four times higher for players once they are over the age of 18 with a one in two chance of making an injury claim during the season.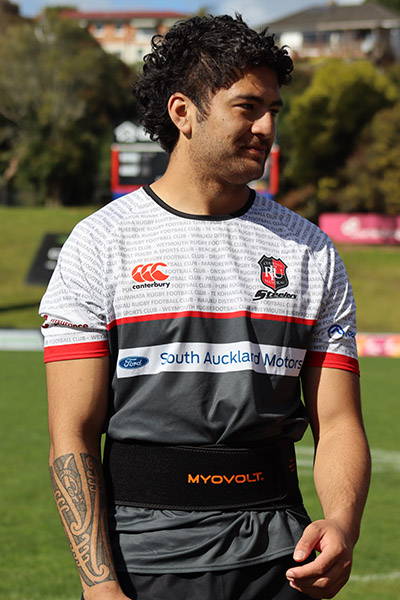 The research also revealed that soft tissue injuries, defined as

muscle or ligament strains and contusions,

made up 76% of all rugby injury claims made to ACC during the period.
The main sites of soft tissue injury were reported as;

knee (13% of all claims) neck and spine (12%), shoulder (12%) leg (10%) ankle (10%) and wrist or hand (8%). O

ne third of all adult players will make at least one soft tissue injury claim due to rugby per year.
Whilst this study highlights the elevated risk for all rugby players active in the sport, a further question is the long-term impact of cumulative injuries sustained over a rugby career. Research jointly conducted by Auckland University of Technology and Durhan University in 2020 was the first to investigate how previous injuries continue to impact the lives of retired players [ 2 ]. The study found that concussion, neck injuries, shoulder dislocation and knee ligament injuries were the main issues affecting the long-term health of former rugby players in retirement, for both elite and amateur levels.
When the study compared retired rugby players to retired athletes from non-contact sports, the prevalence of osteoarthritis was found to be two times higher in former elite rugby players. This group also had the highest prevalence of other enduring musculoskeletal problems with 64% suffering from severe and regular joint pain and 80% with back pain. This highlights how repetitive injury over many years can add up to disabling conditions later in life. But with the average retirement age being 33 for elite players and 36 for amateur players, this can mean many decades of on-going injury management.
Both studies called for better education about injury prevention strategies and rehabilitation protocols with more support for retired players with chronic health issues that have a lasting impact on their quality of life.